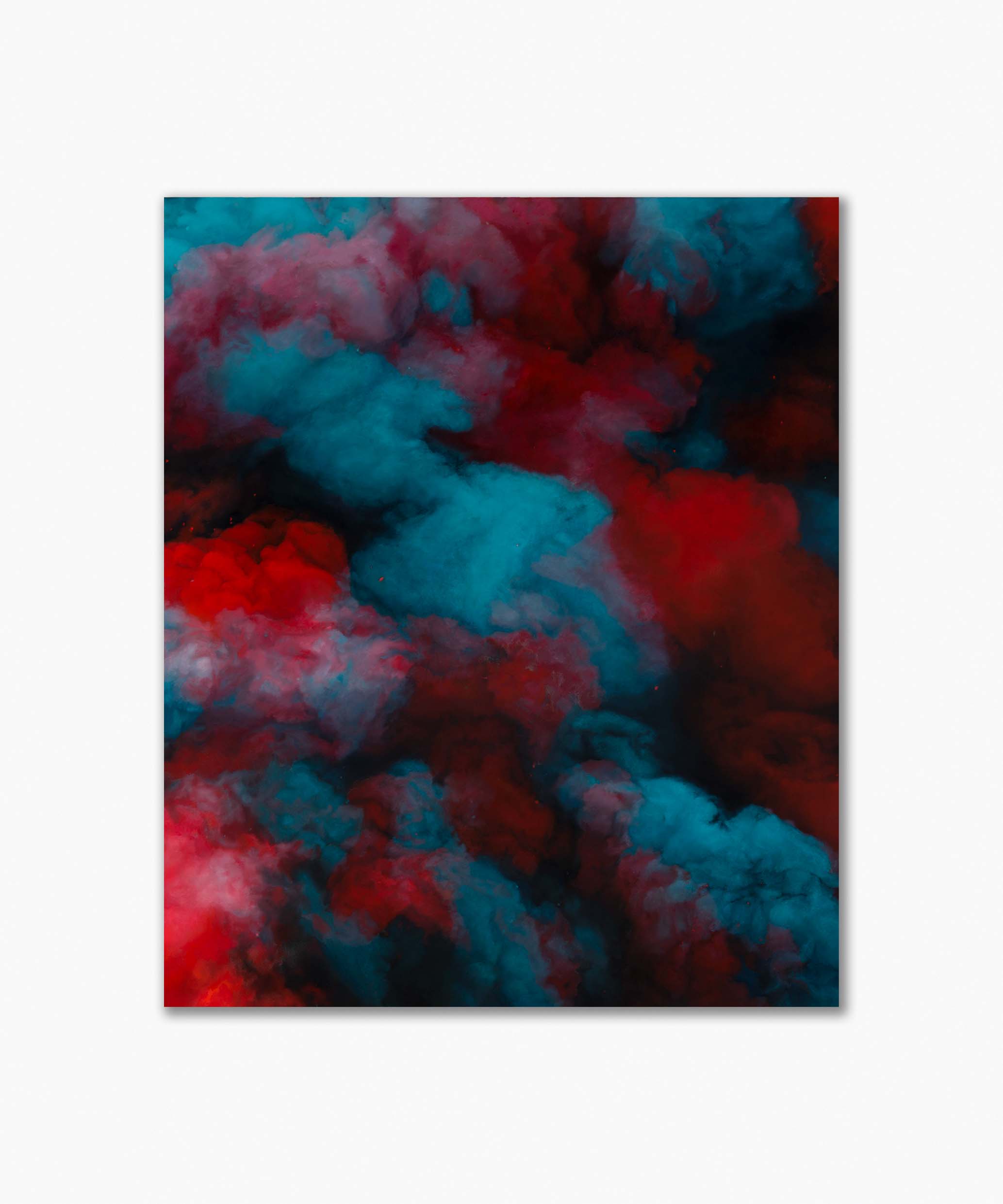 SOLD OUT 
Limited Edition of 24 Unique Prints
Hand-signed with painted details
6 layer lithographic print on Somerset paper 300gsm
84 x 70 cm
(Unframed)

£6,500 excl. VAT

With the global presentation of YOUTH marking one year since the start of the Russian-Ukraine war on 24 February 2022, CIRCA collaborates with Anne Imhof to present #YOUTH24 - a 24 hour print fundraiser. Taking place on Friday, 24 February 2023, proceeds generated from the sale of each #CIRCAECONOMY print will be donated to the United Nations CERF and Ukraine Humanitarian Fund, aiding youth and the countless others affected by the ongoing war in Ukraine.  

"I hope this work will continue to move people and raise questions like what if freedom, hope and peace are possible? What if we start believing in it, because we all wish for it, and need it so bad? I hope the funds generated with CIRCA enable the United Nations CERF to provide aid and support to those in Ukraine. And I hope too that this war ends soon. Thank you so much to everyone for your support." - Anne Imhof

ABOUT THE RELEASE
A recurring motif in Imhof's paintings, billowing technicolor clouds create a multilayered, three-dimensional effect that is translated into print form with four separate colour screens. The artist will hand-sign and personalise each print in the edition with a painted detail that is not currently visible in the visual renderings.

This 24-hour print sale will begin after an extended 10-minute presentation of YOUTH on London's Piccadilly Lights, 24 February 2023. All proceeds will be donated to United Nations CERF and Ukraine Humanitarian Relief Fund.
To find out first when the 24-hour print sale begins, register here.

ABOUT THE EXHIBITION
YOUTH was originally intended to be shown at the Garage Museum, Moscow, but was cancelled due to the start of the Russian-Ukraine war on 24 February 2022. Set in Moscow, YOUTH presents a group of horses running and communing together in an open field covered in freshly fallen snow. They seem to nurture one another, moving beautifully and freely through the natural environment to the baroque strains of J. S. Bach's St. Matthew Passion. ​​As day moves slowly into night, the film reveals the site to be an urban one, a historic social housing development located at the edge of the city. Severnoye Chertanovo, which was built in the late 1960s, was developed as an experiment in mass housing after the Stalinist era. Humans are absent from the film, which touches on ideas of space, displacement and disorientation.

CIRCA 20:23 presents YOUTH by Anne Imhof coincides with the largest presentation of the artist's work in the United States to date and her first solo exhibition in Los Angeles at Sprüth Magers, on view until 6 May 2023. 
SUBSCRIBE AND SAVE £500 ANNUALLY
Become a CIRCA Collector and receive 12 #CIRCAECONOMY prints by some of the world's greatest artists delivered to your door throughout the year. Each collector receives a custom CIRCA BOX FRAME™ to house and display your growing art collection. Discover more here.


CERTIFICATE OF AUTHENTICITY
Each Limited Edition comes with a hand-signed, numbered and dated certificate of authenticity. 

#CIRCAECONOMY
Each month, we sell limited editions by our exhibiting artists to generate funds for the #CIRCAECONOMY initiative – a circular model we designed to support our free public art programme and create life-changing opportunities for the wider creative community. Discover more here.


DELIVERY
Although we endeavour to deliver the prints as soon as possible, please note that due to the process involved, it may take up to 2 months to arrive in the post. To guarantee each print arrives in perfect condition, they are carefully wrapped in tissue paper, hand packaged in a heavy duty cardboard wrap and delivered with a tracking number. This is reflected in the shipping fee at checkout.


INTERNATIONAL SHIPPING
VAT is calculated in the checkout section in your cart and is dependent on the shipping destination. If your order is below 150€ then we will collect import duties for the EU at checkout. If it is over 150€ or your delivery address is not within the UK or EU, you may be subject to import duties, taxes and delivery service charges, which are levied once a shipment reaches your country. Any such additional charges for customs clearance must be borne by you.

ABOUT ANNE IMHOF 
Anne Imhof (born 1978, Gießen) lives and works in Berlin and New York. Her paintings, sculptures, and performances have been shown internationally since 2012. Imhof's work has been the subject of monographic exhibitions at Tate Modern, London (2019), The Art Institute of Chicago (2019), the German Pavilion at the 57th International Art Exhibition – La Biennale di Venezia (2017), Hamburger Bahnhof, Berlin (2016), Kunsthalle Basel (2016), MoMA PS1, New York (2015), Carré d'Art – Musée d'Art Contemporain de Nîmes (2014), and Portikus, Frankfurt am Main (2013). She represented Germany at the 2017 Venice Biennale, where she was awarded the Golden Lion for Best National Participation, and won the Absolut Art Award (2017) and the Preis der Nationalgalerie (2015). Imhof co-writes the music for her performance pieces, including Angst, Faust (both together with Franziska Aigner, Billy Bultheel, Eliza Douglas) and Sex (together with Bultheel, Douglas, and Ville Haimala). In 2017, Galerie Buchholz released her debut single, Brand New Gods. Her debut album, Faust, was released by PAN in 2019.


Anne Imhof. Photo Courtesy of Mark Peckmezian 
ABOUT UNITED NATIONS CERF
CERF is a fund for all and by all managed by the UN Office for the Coordination of Humanitarian Affairs (UNOCHA). It is one of the fastest ways to get urgent aid to the world's most vulnerable people whenever and wherever crises hit. From the global COVID-19 crisis, to ongoing crises in places like Ukraine and Yemen, to the earthquake in Haiti and cyclones in Mozambique, CERF was there - impartially, efficiently and immediately.
CERF pools contributions from across the globe into a single fund and allocates money quickly and at the most critical phases of an emergency.
Your contribution will help to save lives and reach the millions of people trapped in disasters and conflict by providing them with urgently needed food, water, health care and much more. Discover more here. 


ABOUT CIRCA
The Cultural Institute of Radical Contemporary Arts (CIRCA) is an art and culture platform with purpose. We stop the clock on global media spaces every evening at 20:23 local time, mobilising the world's greatest creative minds to broadcast unique works of art that consider our world, circa now. 

Previous CIRCA commissioned  artists include Patti Smith, Tony Cokes, Yoko Ono, Marina Abramović, David Hockney, Ai Weiwei and more. Discover more here.